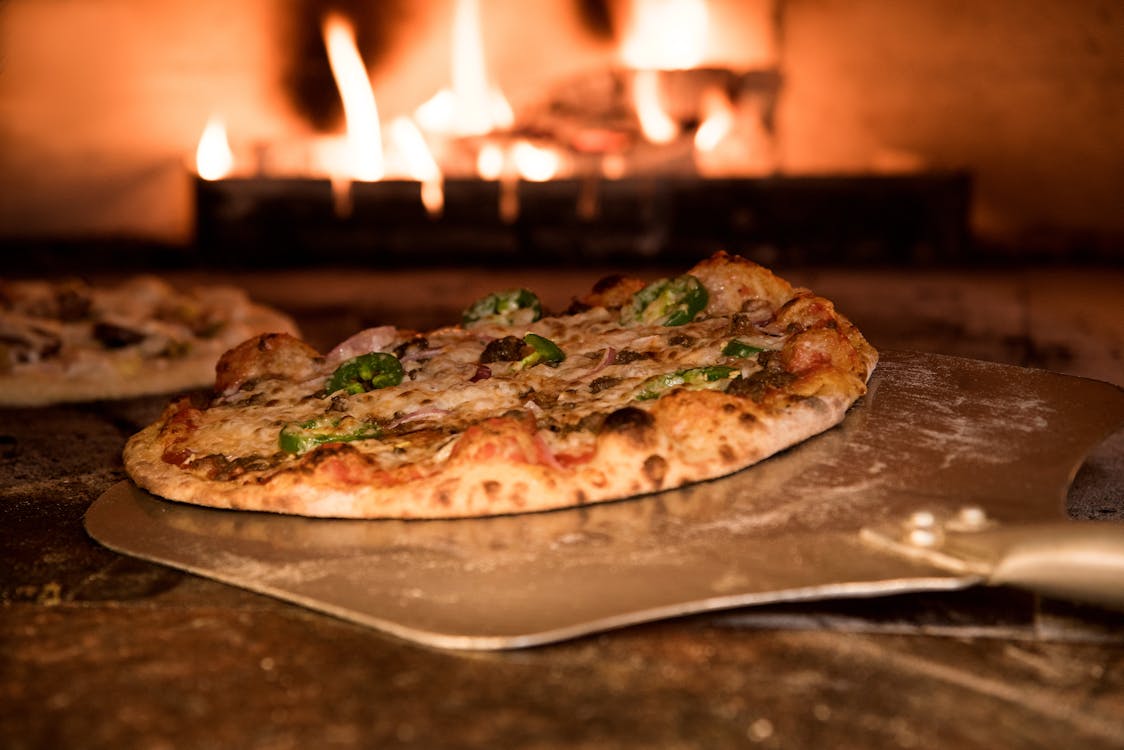 This Vegetarian Pizza recipe from Simply Recipes is perfect for those who love to indulge in cheesy goodness and veggies. Quick, delicious, and healthy!
Ingredients:

- 1 pizza crust
- 1/4 cup tomato sauce
- 1/4 cup sliced mushrooms
- 1/4 cup sliced red onions
- 1/4 cup sliced green bell peppers
- 1/4 cup sliced black olives
- 1/2 cup shredded mozzarella cheese
- 1 tablespoon olive oil
- Salt and pepper to taste

Steps:

1. Preheat oven to 425°F.

2. Place the pizza crust on a baking sheet or pizza stone.

3. Spread the tomato sauce evenly over the pizza crust.

4. Add the sliced mushrooms, red onions, green bell peppers, and black olives.

5. Sprinkle the shredded mozzarella cheese on top of the vegetables.

6. Drizzle olive oil over the top of the pizza.

7. Season with salt and pepper to taste.

8. Bake for 12-15 minutes, or until the cheese is melted and the crust is crispy.

9. Remove from the oven and let rest for a few minutes before slicing and serving. Enjoy your delicious vegetarian pizza!
Estimated Macros per Serving:
Assuming the pizza crust is a standard 12-inch size and the portions are divided equally into 2, the estimated macronutrients per portion are:

- Protein: 11g
- Fat: 13g
- Carbs: 47g
- Fiber: 5g
- Sugar: 5g
- Salt: 658mg

Note that these estimates are approximate and may vary depending on the specific brands and amounts of ingredients used.