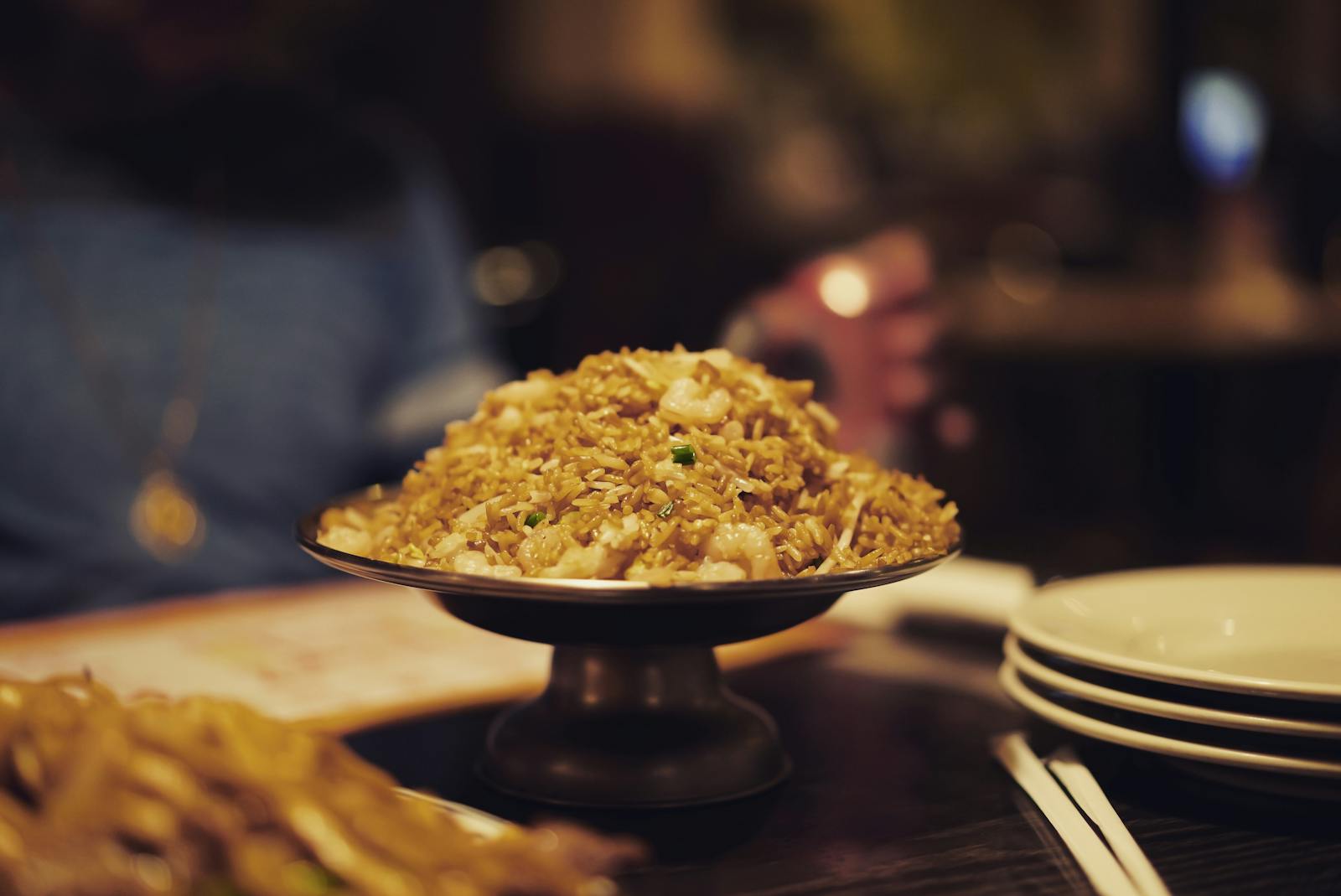 Need a quick and healthy meal? This delicious vegetarian fried rice is packed with veggies and flavor. Enjoy this easy recipe by simply-recipes tonight!
Ingredients:
- 2 cups cooked white rice
- 1/2 cup frozen mixed vegetables
- 1/4 cup diced onion
- 1/4 cup diced bell pepper
- 1/4 cup sliced mushrooms
- 2 cloves minced garlic
- 2 tbsp vegetable oil
- 2 tbsp soy sauce
- 1 tsp sesame oil
- Salt and pepper to taste
- Optional toppings: green onions, sesame seeds

Steps:

1. Heat a large skillet or wok over medium-high heat.

2. Add vegetable oil and swirl to coat the bottom of the pan.

3. Add onions and bell peppers to the pan and stir-fry for 1-2 minutes, until onions are translucent.

4. Add frozen mixed vegetables and stir-fry for another 1-2 minutes.

5. Add sliced mushrooms and minced garlic to the pan and stir-fry for an additional 1-2 minutes, until garlic is fragrant.

6. Add cooked rice to the pan and stir to combine with the vegetable mixture. Cook for 2-3 minutes, stirring occasionally.

7. Add soy sauce and sesame oil to the pan and stir to combine.

8. Season with salt and pepper to taste.

9. Serve hot, garnished with chopped green onions and sesame seeds if desired. Enjoy your Vegetarian Fried Rice!
Estimated Macros per Serving:
Based on the listed ingredients and assuming 2 portions, here's an estimate of the macronutrient breakdown per portion:

- Protein: 5-7g
- Fat: 7-9g
- Carbs: 40-45g
- Fiber: 3-4g
- Sugar: 2-3g
- Sodium: 400-500mg

Note that these are rough estimates and may vary depending on the specific ingredients used and the serving size.