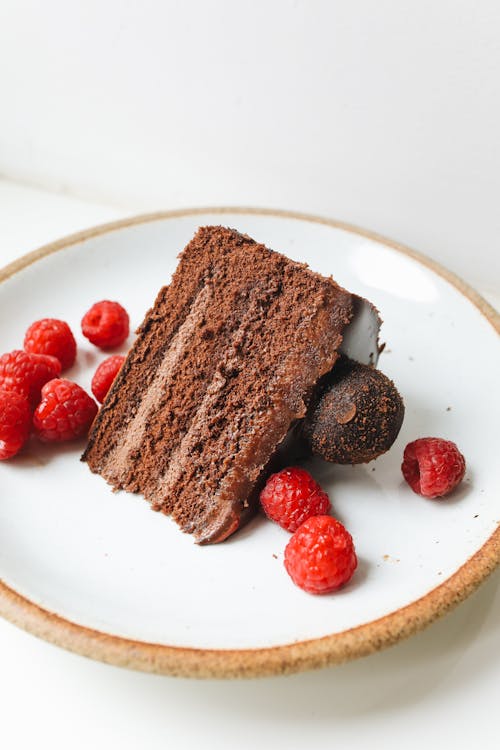 Indulge in a scrumptious vegetarian chocolate cake recipe from simply-recipes. This easy-to-follow recipe guarantees you a delicious chocolate cake that fits your dietary requirements.
Ingredients:

1 1/2 cups all-purpose flour

1/3 cup unsweetened cocoa powder

1 teaspoon baking soda

1/2 teaspoon salt

1/2 cup vegetable oil

1 cup granulated sugar

1 teaspoon vanilla extract

1 tablespoon white vinegar

1 cup cold water

Instructions:

1. Preheat the oven to 350°F (175°C), and grease a 9-inch round baking dish.

2. In a mixing bowl, combine the flour, cocoa powder, baking soda, and salt.

3. In a separate bowl, whisk together the oil, sugar, and vanilla extract.

4. Add the dry ingredients to the wet mixture, and stir until just combined.

5. Pour the vinegar over the mixture, and stir quickly until combined.

6. Add the cold water, a little bit at a time, stirring until the batter is smooth and well-combined.

7. Pour the batter into the prepared baking dish, and bake for 30 to 35 minutes, or until a toothpick inserted in the center of the cake comes out clean.

8. Let the cake cool for a few minutes before cutting and serving. Enjoy your vegetarian chocolate cake!
Estimated Macros per Serving:
The macronutrient content can vary based on the specific brands of ingredients used. I suggest using a nutritional calculator to determine the macronutrients for this recipe based on the exact ingredients and quantities used.