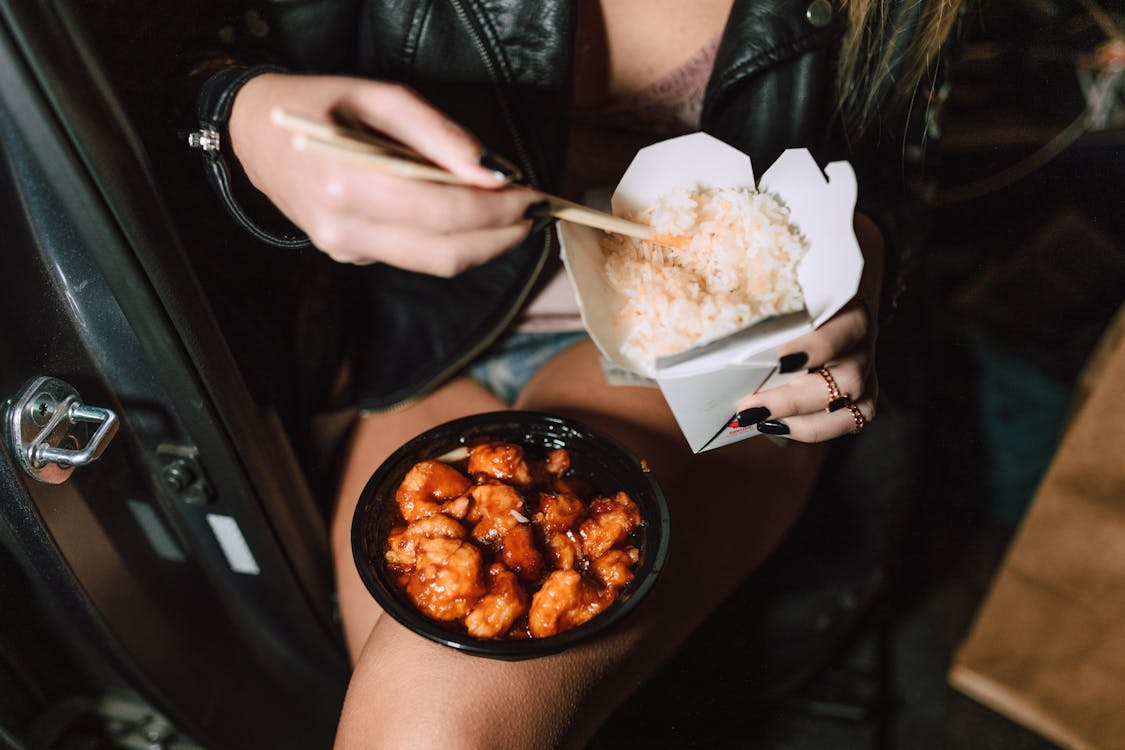 Looking for a delicious meat-free meal? Simply Recipes has got you covered! Try our Vegetarian Chicken Teriyaki recipe for a flavorful dish in no time.
Ingredients:

1 cup of chopped Vegetarian Chicken Substitute
½ tablespoon of vegetable oil
1 tablespoon of cornstarch
1 tablespoon of water
1 tablespoon of soy sauce
1 tablespoon of honey
A pinch of garlic powder
A pinch of ginger powder
2 cups of cooked jasmine rice
1 tablespoon of chopped green onions (optional)

Steps:

1. In a small bowl, mix together cornstarch, water, soy sauce, honey, garlic powder, and ginger powder.
2. Heat vegetable oil in a pan over medium-high heat.
3. Add chopped Vegetarian Chicken Substitute to the pan and cook for 2-3 minutes or until slightly browned.
4. Pour the sauce mixture into the pan and stir until the Vegetarian Chicken is coated.
5. Reduce heat to medium-low and let the Vegetarian Chicken simmer in the sauce for 1-2 minutes or until the sauce has thickened.
6. Serve over cooked jasmine rice and sprinkle chopped green onions (optional) on top.

Enjoy your Vegetarian Chicken Teriyaki!
Estimated Macros per Serving:
- Protein: 12-15g
- Fat: 2-4g
- Carbs: 30-40g
- Fiber: 1-2g
- Sugar: 5-8g
- Salt: 300-500mg

Please keep in mind that these are rough estimates and can vary depending on the exact ingredients and quantities used.