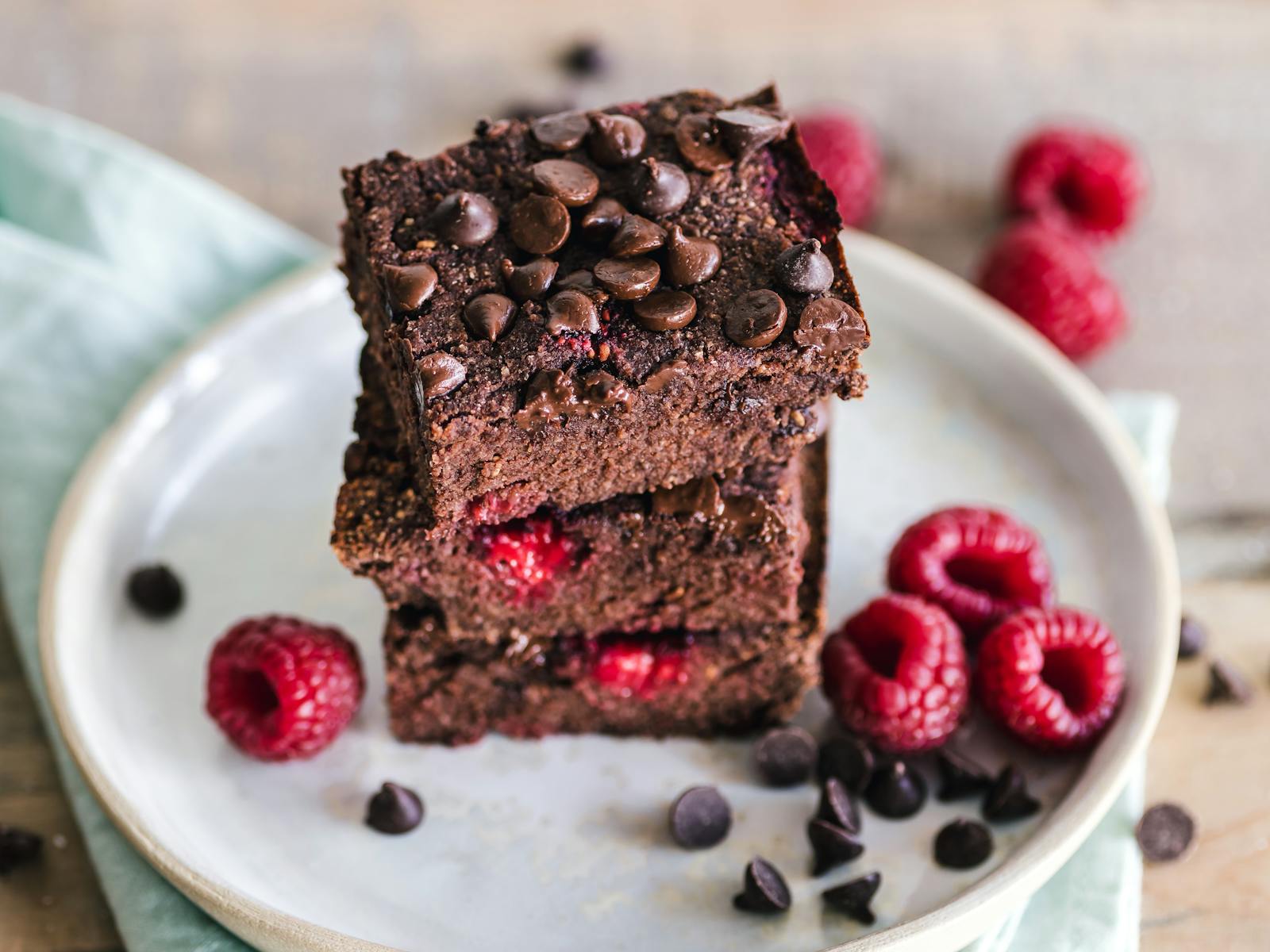 Indulge in this rich and decadent vegetarian brownie recipe from Simply Recipes. You won't even miss the meat in this classic chocolate dessert!
Ingredients:
- 1 cup all-purpose flour
- 1 cup granulated sugar
- 1/3 cup unsweetened cocoa powder
- 1/2 teaspoon baking powder
- 1/2 teaspoon salt
- 1/2 cup vegetable oil
- 2 large eggs
- 1 teaspoon vanilla extract
- 1/2 cup chopped walnuts (optional)

Steps:

1. Preheat the oven to 350°F (175°C) and grease an 8-inch square baking pan.

2. In a large mixing bowl, whisk together the flour, sugar, cocoa powder, baking powder, and salt.

3. Add the vegetable oil, eggs, and vanilla extract, and mix well until smooth.

4. Fold in the chopped walnuts, if using.

5. Pour the batter into the prepared baking pan, and use a spatula to smooth the surface.

6. Bake for 25-30 minutes, or until a toothpick inserted in the center comes out clean.

7. Remove from the oven and let cool for 5-10 minutes.

8. Cut into 2 portions, and serve warm or at room temperature. Enjoy!
Estimated Macros per Serving:
8g of protein
24g of fat
52g of carbs
3g of fiber
41g of sugar
0.3g of salt

With the addition of 1/2 cup of chopped walnuts, the macronutrient breakdown would be:

10g of protein
37g of fat
51g of carbs
4g of fiber
35g of sugar
0.3g of salt

Please note that this is an estimate and can vary depending on the specific ingredients used and the portion size.