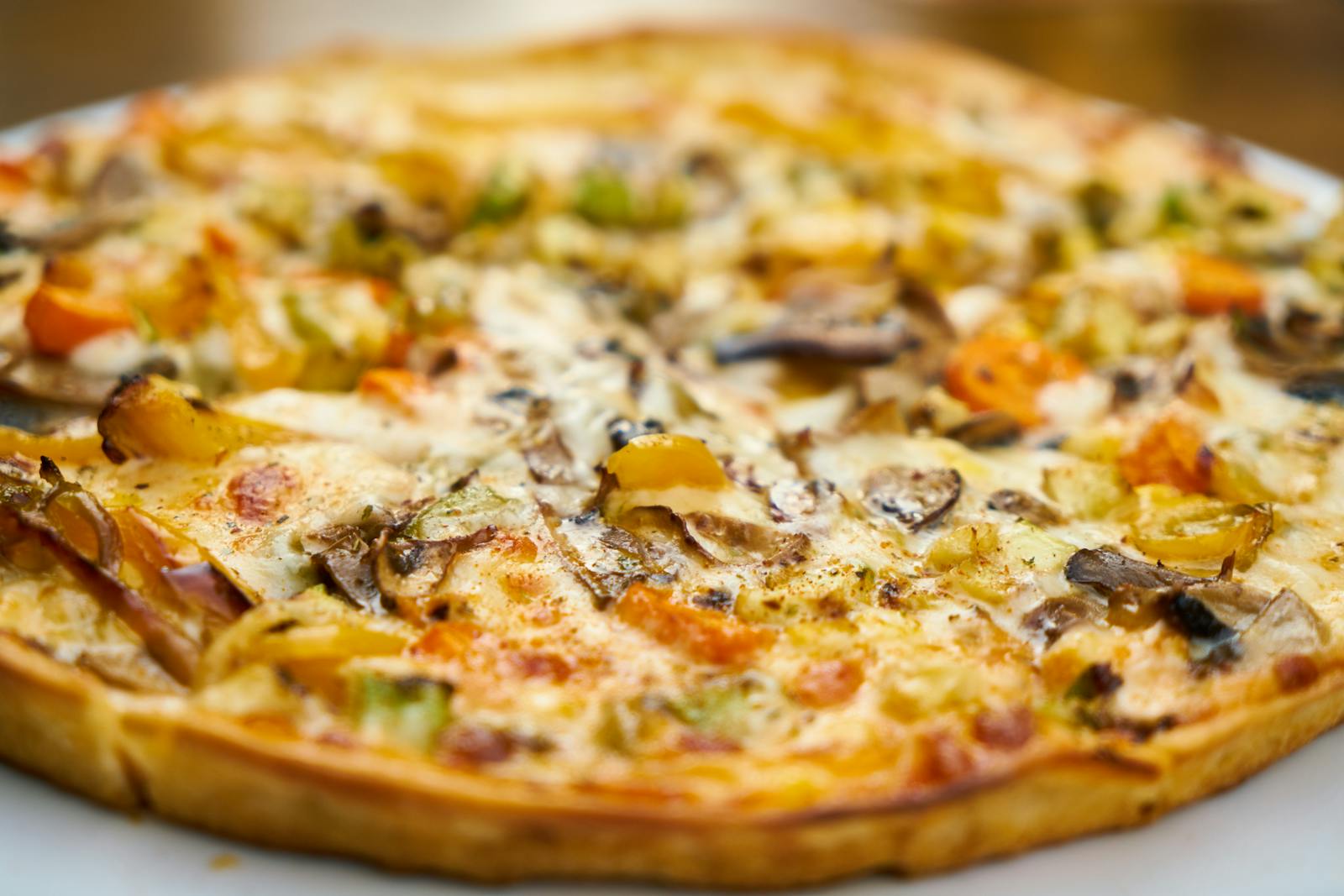 Looking for a delicious and easy vegan pizza recipe? Look no further than simply-recipes! Follow our simple steps to make a savory vegan pizza.
Ingredients:
- 2 pizza dough crusts (store-bought or homemade)
- 1 cup of tomato sauce
- 1 cup of vegan shredded cheese
- 1/2 cup of sliced mushrooms
- 1/2 cup of sliced bell peppers
- 1/2 cup of sliced red onions
- 2 cloves of minced garlic
- 1 tbsp of olive oil
- Salt and pepper to taste

Steps:

1. Preheat your oven to 425°F (218°C).

2. In a pan, heat the olive oil and add the minced garlic. Cook for a minute or two until fragrant.

3. Add the sliced mushrooms, bell peppers, and red onions to the pan. Cook until the vegetables are tender and season with salt and pepper.

4. Spread the tomato sauce evenly over the pizza dough crusts.

5. Sprinkle the vegan shredded cheese over the tomato sauce.

6. Add the sautéed vegetables over the vegan cheese.

7. Place the pizzas into the preheated oven and bake for 10-12 minutes until the crust is crispy and the cheese is melted.

8. Remove the pizzas from the oven and let them cool for a few minutes before slicing and serving.

Enjoy your delicious vegan pizza!
Estimated Macros per Serving:
The macronutrient estimate per portion will depend on the specific ingredients you use for your vegan pizza, but here's an estimation:

Protein: 16-20g
Fat: 10-12g
Carbs: 50-60g
Fiber: 6-8g
Sugar: 6-8g
Salt: 1-2g

Note that these estimates are based on using 1 cup of shredded vegan cheese, store-bought pizza crust, and tomato sauce. You can adjust these macronutrient amounts by using different ingredients or by making changes to the recipe.