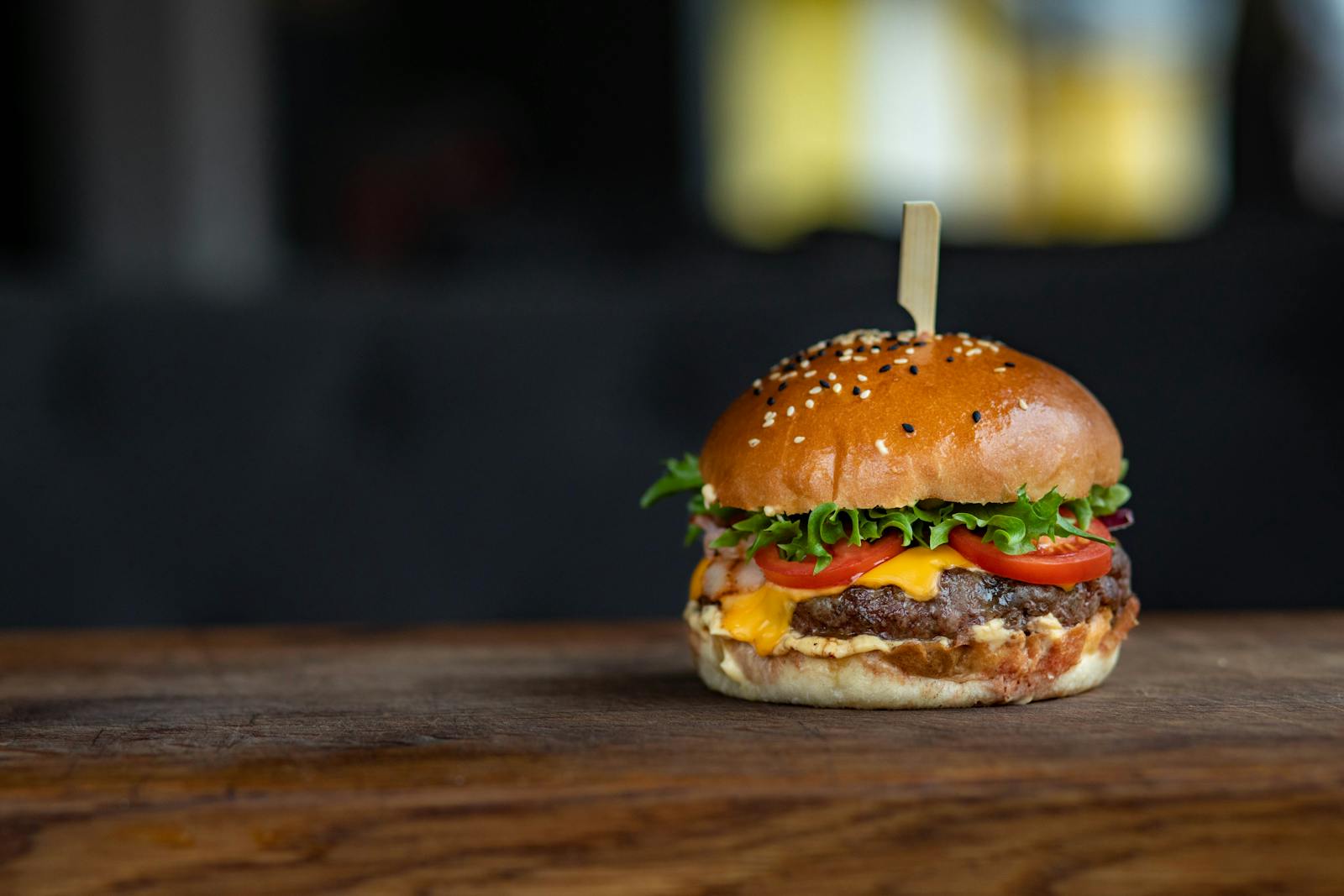 Looking for a tasty and healthy burger alternative? Try this Vegan Hamburger recipe from Simply Recipes! Packed with protein and flavor, it's perfect for any meal.
Ingredients:
- 1 can of black beans (15 oz), drained and rinsed
- 1/2 cup of cooked brown rice
- 1/4 cup of finely chopped onion
- 1/4 cup of breadcrumbs
- 1 tablespoon of soy sauce
- 1 teaspoon of smoked paprika
- Salt and pepper to taste
- 2 hamburger buns
- Toppings of your choice (lettuce, tomato, onion, avocado, mustard, ketchup, etc.)

Steps:
1. In a large mixing bowl, mash the black beans with a fork or potato masher until they are mostly smooth but still have some texture.
2. Add the cooked brown rice, finely chopped onion, breadcrumbs, soy sauce, smoked paprika, salt, and pepper to the bowl. Mix everything together until well combined.
3. With your hands, form the mixture into two equal-sized patties about 1/2 inch thick.
4. Heat a non-stick pan over medium-high heat and spray it with cooking spray. Add the patties to the pan and cook for 4-5 minutes on each side, or until they are browned and heated through.
5. Toast the hamburger buns if desired.
6. Assemble the burgers by placing the patties on the bottom buns and adding your toppings of choice on top. Add the top bun and serve immediately. Enjoy your vegan hamburger!
Estimated Macros per Serving:
Per portion estimate of nutrient content:
- 14g of protein
- 3g of fat
- 46g of carbs
- 12g of fiber
- 4g of sugar
- 550mg of salt