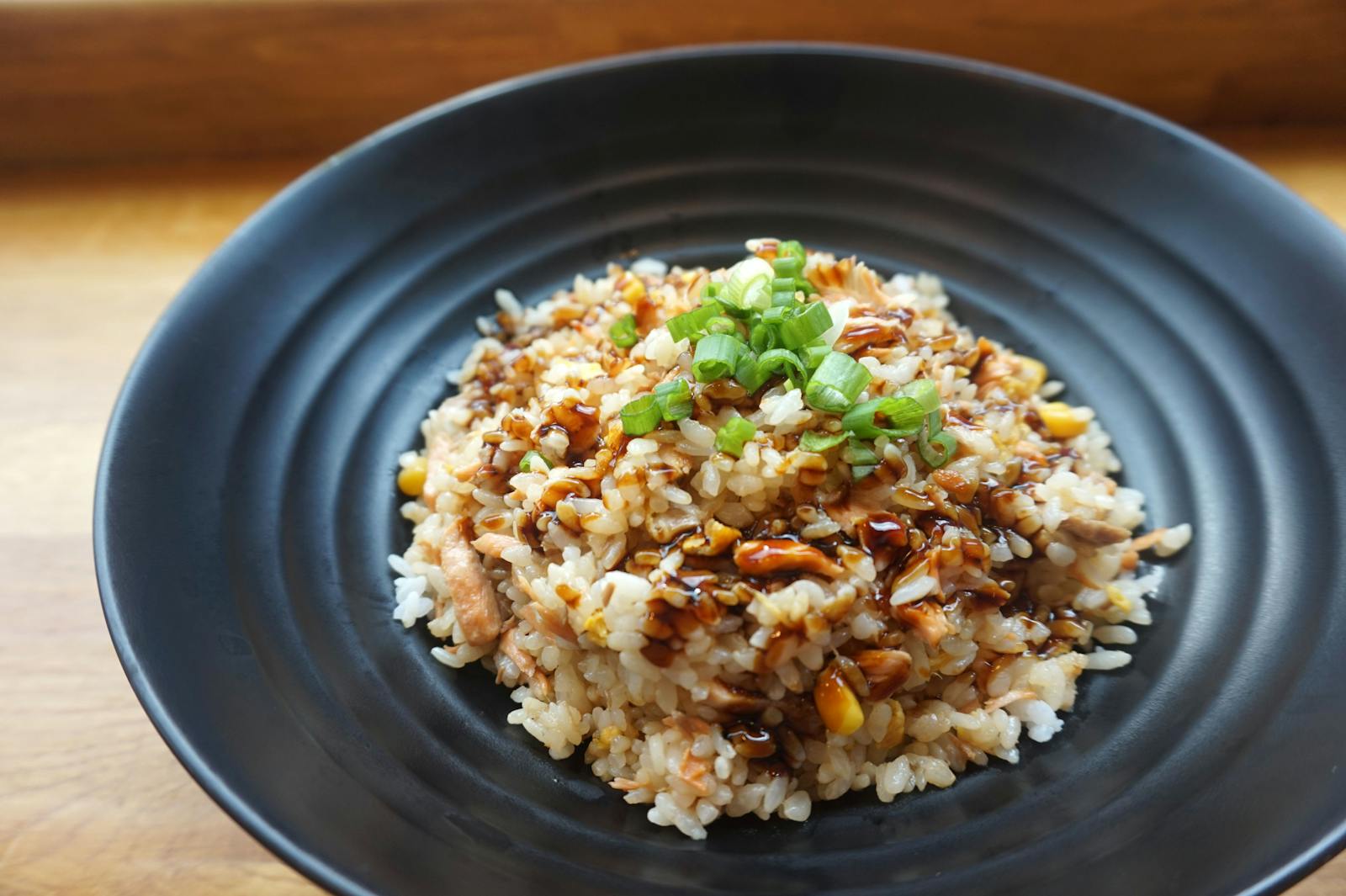 Find your new favorite meal with Simply Recipes' Vegan Fried Rice. This quick & easy recipe is full of veggies and flavor, perfect for any occasion! 🌱🍚
Ingredients:

1 cup of white rice
2 cups of water
1 tablespoon of olive oil
1/2 onion diced
1/2 red pepper diced
1/2 cup of frozen peas
2 cloves of garlic minced
2 tablespoons of soy sauce
1 tablespoon of sesame oil
Salt and pepper to taste

Instructions:

1. Rinse the white rice in cold water until the water runs clear.

2. In a medium-size pot, add the rinsed rice and 2 cups of water.

3. Bring the pot to a boil, then reduce the heat to low and cover with a lid.

4. Let the rice simmer for about 15-20 minutes until the water has been absorbed and the rice is fluffy.

5. In a large pan, heat the olive oil over medium heat.

6. Add the diced onion and red pepper to the pan and cook for about 5 minutes until softened.

7. Add the minced garlic to the pan and cook for another minute.

8. Add the frozen peas to the pan and cook for another 2-3 minutes until heated through.

9. Add the cooked rice to the pan, along with the soy sauce and sesame oil.

10. Stir everything together and cook for another 2-3 minutes until the rice is fully coated and heated through.

11. Season with salt and pepper to taste.

12. Serve your vegan fried rice hot and enjoy!
Estimated Macros per Serving:
Approximate macronutrients per portion of Vegan Fried Rice:

Protein: 5-6g
Fat: 5-6g
Carbs: 40-45g
Fiber: 3-4g
Sugar: 2-3g
Salt: 400-500mg

Please note that these estimations may vary depending on the specific brands and amounts of ingredients used.