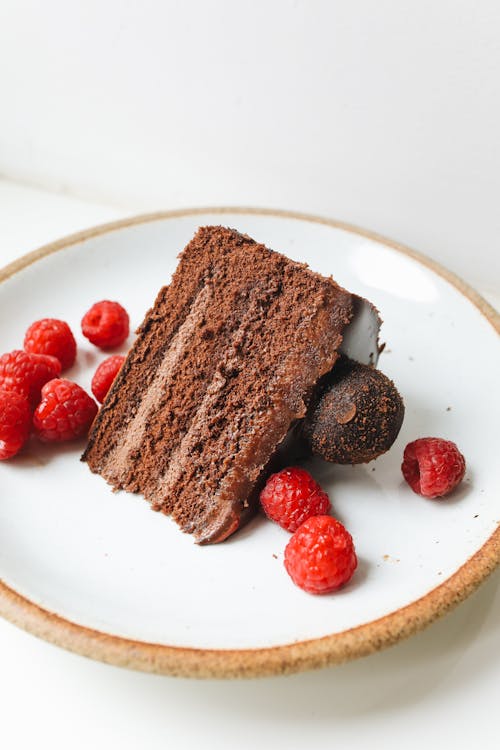 If you've been looking for a delicious Vegan Chocolate Cake recipe, look no further. With this recipe from Simply Recipes, you can enjoy a rich, moist, and chocolatey cake that is sure to impress.
Ingredients:
- 1 1/2 cups flour
- 1/3 cup cocoa powder
- 1 tsp baking soda
- 1/2 tsp salt
- 1 cup sugar
- 1/3 cup vegetable oil
- 1 tsp vanilla extract
- 1 cup water
- 1 tbsp apple cider vinegar

Steps:

1. Preheat your oven to 350°F (175°C).
2. In a large mixing bowl, whisk together the flour, cocoa powder, baking soda, salt, and sugar until well combined.
3. In a separate mixing bowl, whisk together the vegetable oil, vanilla extract, water, and apple cider vinegar until smooth.
4. Pour the wet ingredients into the bowl with the dry ingredients and stir until just combined.
5. Pour the batter into a 9-inch cake pan and smooth out the top.
6. Bake for 25-30 minutes or until a toothpick inserted in the center comes out clean.
7. Let the cake cool for a few minutes before slicing and serving.
Estimated Macros per Serving:
Here is an estimate of the macronutrients per portion of Vegan Chocolate Cake:

- Protein: 5g
- Fat: 11g
- Carbs: 60g
- Fiber: 4g
- Sugar: 37g
- Salt: 0.4g