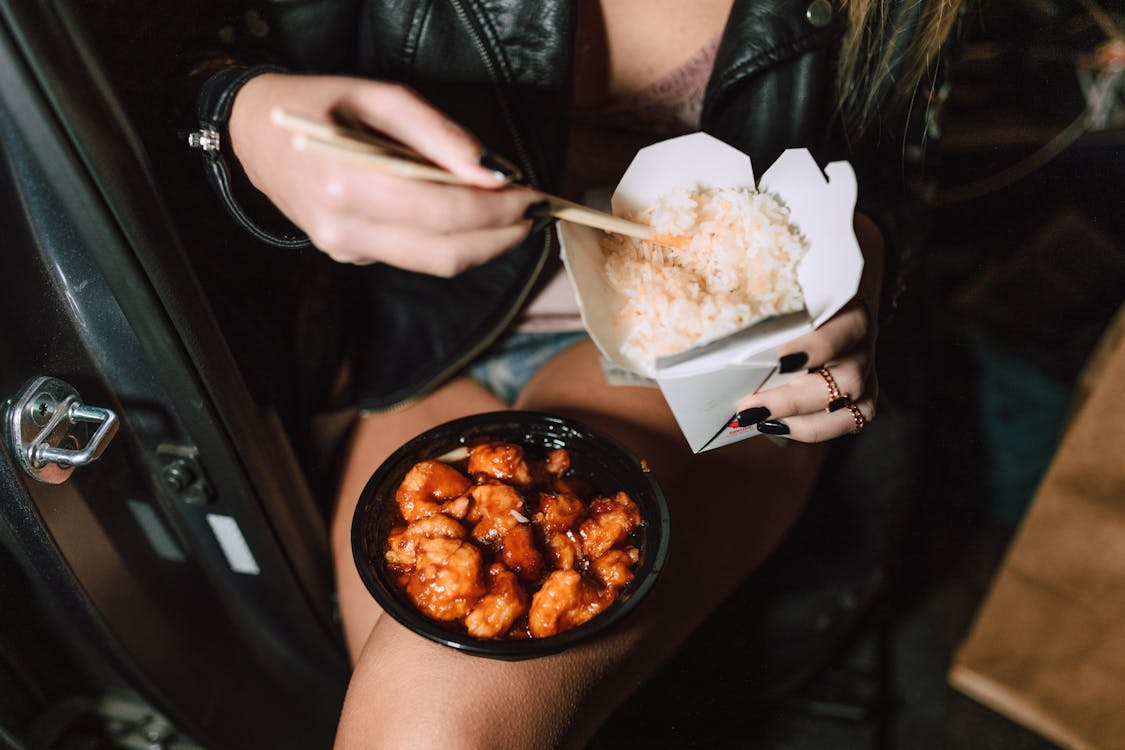 Looking for a vegan twist on classic teriyaki chicken? Look no further! This recipe from Simply Recipes is packed with flavor and plant-based protein using tofu.
Ingredients:
- 1 block of extra-firm tofu, pressed and cut into bite-sized pieces
- 2 tablespoons of cornstarch
- 1 tablespoon of vegetable oil
- 1/4 cup of low-sodium soy sauce
- 2 tablespoons of brown sugar
- 1 teaspoon of grated ginger
- 1 garlic clove, minced
- 1/4 cup of water
- 1 tablespoon of cornstarch
- Cooked rice, for serving

Steps:
1. In a bowl, toss the bite-sized pieces of tofu with 2 tablespoons of cornstarch, coating well.
2. Heat a non-stick pan over medium-high heat and add the vegetable oil.
3. Once hot, add the tofu pieces and cook until golden brown on all sides, about 8 minutes. Remove from the pan and set aside.
4. In the same pan, reduce heat to medium and add the low-sodium soy sauce, brown sugar, grated ginger, and minced garlic, stirring until sugar has dissolved.
5. In a small bowl, mix 1/4 cup of water with 1 tablespoon of cornstarch to create a slurry. Add the slurry to the sauce and stir until it thickens.
6. Add the tofu back into the pan and toss until the tofu is coated with the teriyaki sauce.
7. Serve the vegan chicken teriyaki over a bed of cooked rice. Enjoy!
Estimated Macros per Serving:
Protein: 18g
Fat: 7g
Carbs: 30g
Fiber: 2g
Sugar: 15g
Salt: 1219mg

Please note that this is an estimate based on the ingredients used and the serving size. Actual macronutrient values may vary depending on the specific ingredients and brands used.