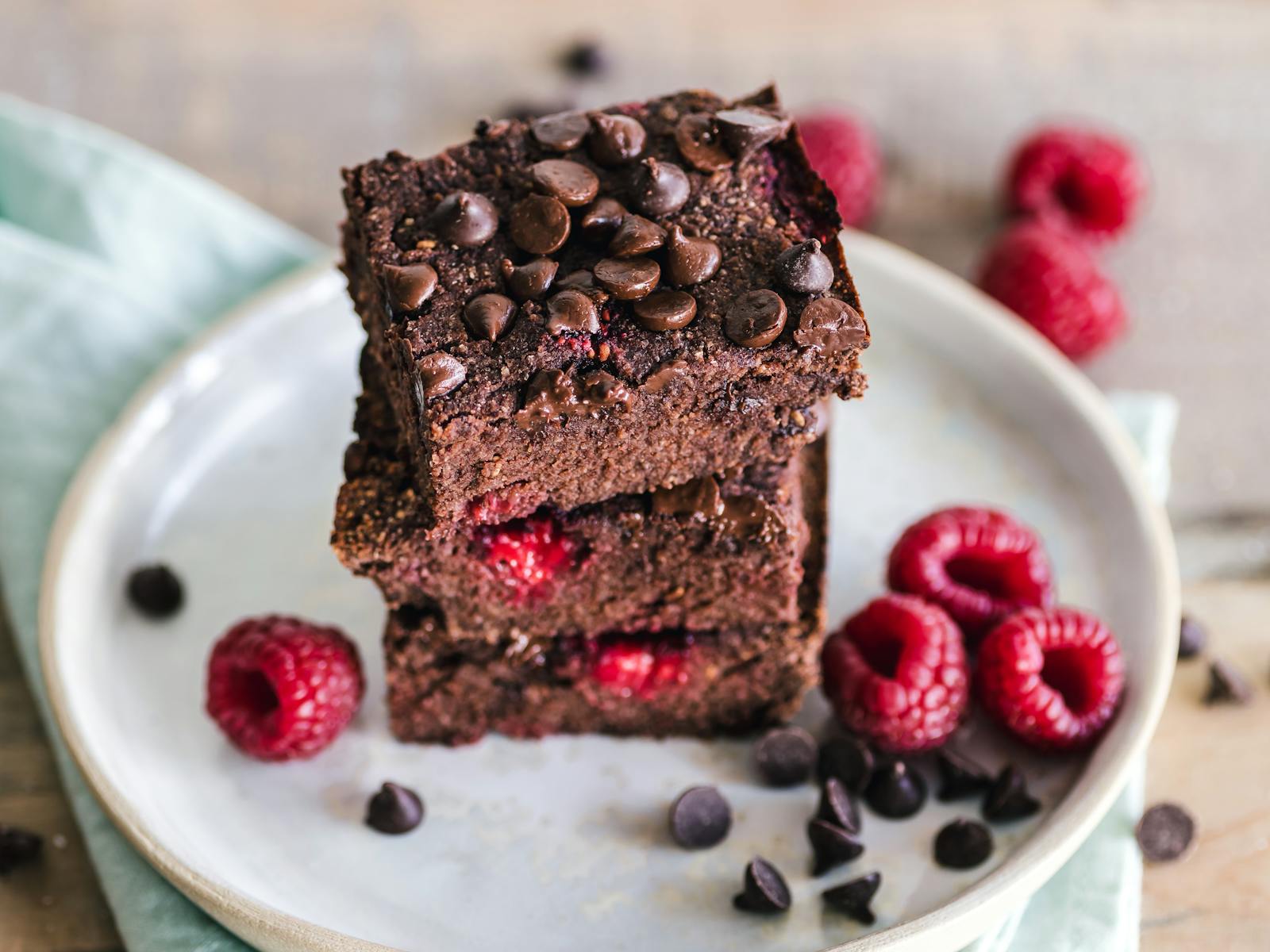 Looking for easy homemade vegan brownies? Look no further! This recipe from simply-recipes is made with pantry staples, no eggs needed!
Ingredients:
- 1 cup all-purpose flour
- 1/2 cup cocoa powder
- 1/2 cup granulated sugar
- 1/2 tsp baking powder
- 1/2 tsp salt
- 1/2 cup unsweetened applesauce
- 1/4 cup vegetable oil
- 1/4 cup water
- 1 tsp vanilla extract

Steps:

1. Preheat the oven to 350°F and line an 8x8 inch baking pan with parchment paper.

2. In a medium bowl, whisk together the flour, cocoa powder, sugar, baking powder, and salt.

3. In another bowl, mix together the applesauce, oil, water, and vanilla extract.

4. Add the wet ingredients to the dry ingredients and mix until well combined.

5. Pour the batter into the prepared baking pan and smooth out the top with a spatula.

6. Bake for 25-30 minutes or until a toothpick inserted in the center comes out clean.

7. Let the brownies cool in the pan for 10 minutes before removing them to a wire rack to cool completely.

8. Serve and enjoy your delicious Vegan Brownies!
Estimated Macros per Serving:
Based on the ingredients and assuming 2 portions:

Approximate Macronutrient Per Portion:

- Protein: 5g
- Fat: 10g
- Carbs: 48g
- Fiber: 5g
- Sugar: 24g
- Salt: 0.5g

Please note that these are rough estimates and may vary depending on the brand and type of ingredients used.