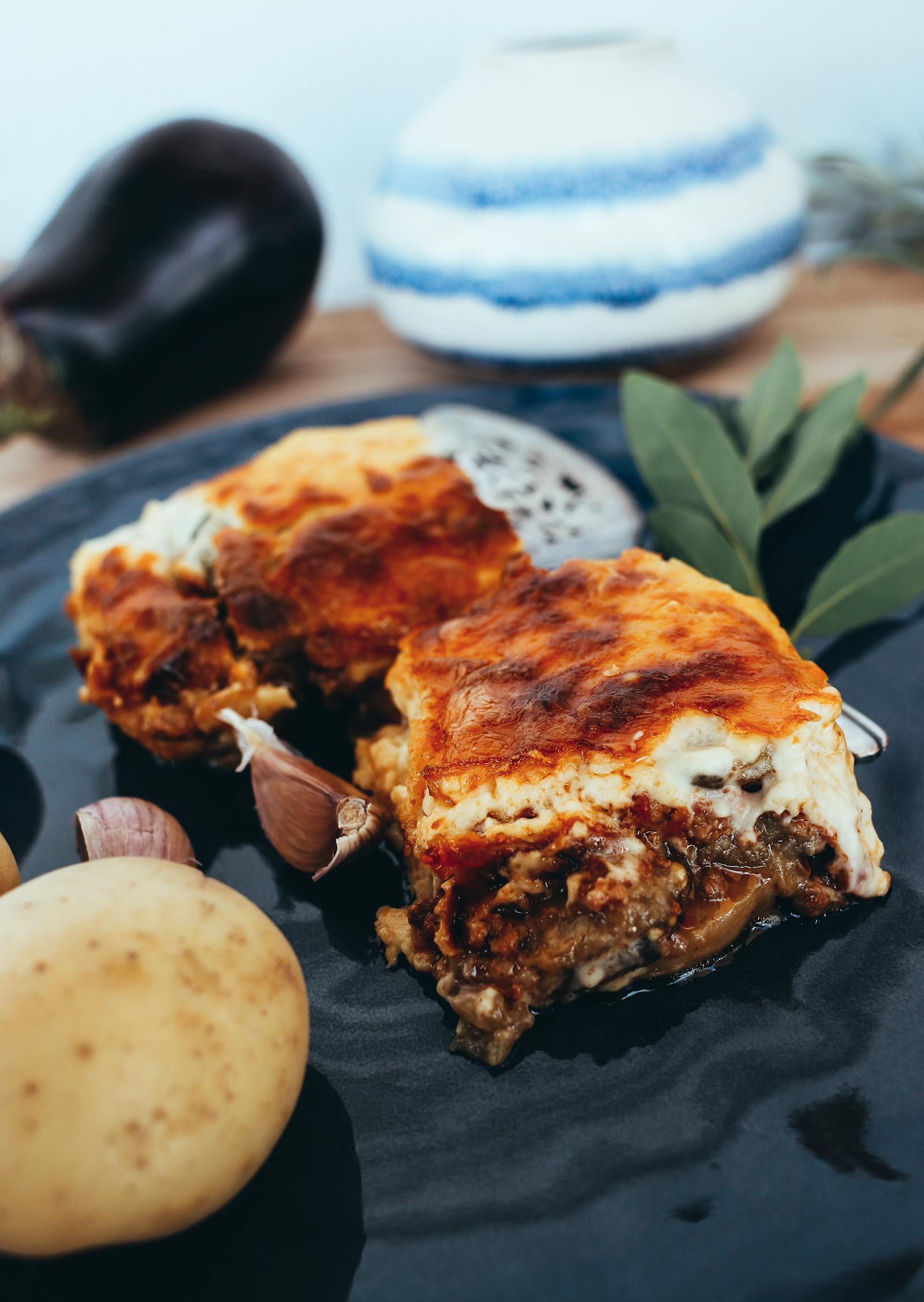 Looking for a classic lasagna recipe that's easy and delicious? Look no further than Simply Recipes! This recipe is made with ground beef, tomato sauce, and cheese, and is sure to be a crowd-pleaser.
Ingredients:
- 6 lasagna sheets
- 1 lb ground beef
- 2 cups tomato sauce
- 2 cups shredded mozzarella cheese
- 1/2 cup grated parmesan cheese
- 1 beaten egg
- 1 tbsp olive oil
- 1 tsp salt
- 1/2 tsp black pepper
- 1 tsp Italian seasoning
- Optional: sliced mushrooms, chopped onion, garlic, or bell pepper

Steps:

1. Preheat the oven to 375°F (190°C).
2. Cook the lasagna sheets according to the package instructions. Set aside.
3. Heat olive oil in a large skillet over medium heat. Add the ground beef and cook for about 5 minutes until brown. Drain any excess fat.
4. Add the tomato sauce, salt, black pepper, and Italian seasoning to the skillet with the ground beef. If using optional veggies, add them now as well. Cook for about 5 minutes until heated through.
5. In a mixing bowl, combine the beaten egg, shredded mozzarella cheese, and grated Parmesan cheese.
6. Grease a small baking dish with non-stick spray.
7. Layer the lasagna sheets, meat sauce, and cheese mixture in the baking dish. Repeat until all ingredients are used up, finishing with a layer of cheese on top.
8. Bake the lasagna for about 30 minutes until the cheese is melted and bubbly.
9. Let the lasagna cool for a few minutes before slicing and serving. Enjoy!
Estimated Macros per Serving:
The macronutrient information will vary depending on the specific brands and ingredients used, but an estimate for 1 portion of this lasagna recipe would be:

- 35g of protein
- 26g of fat
- 33g of carbs
- 4g of fiber
- 10g of sugar
- 1100mg of salt

Please note that these numbers are a rough estimate and may vary depending on the specific ingredients used and serving sizes.