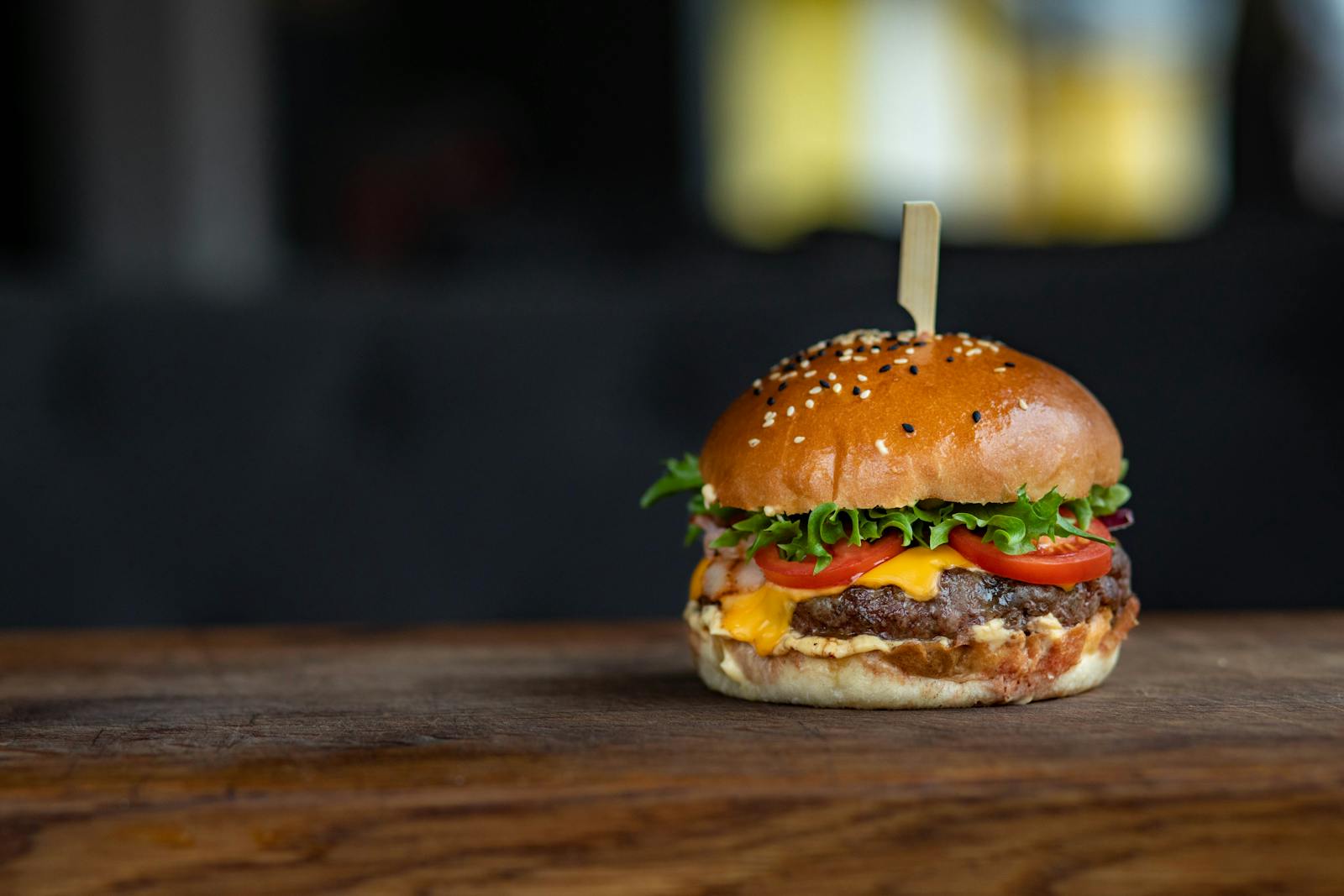 Nothing beats a juicy hamburger hot off the grill! Try this recipe from Simply Recipes for a classic burger with all the fixings. Ready in minutes!
Ingredients:
- 1 pound ground beef
- Salt and pepper
- 2 hamburger buns
- Lettuce
- Tomato
- Cheese
- Ketchup or other condiments, to taste

Steps:

1. Preheat a grill or skillet to medium-high heat.
2. Divide the ground beef into 2 equal portions and form into patties about 4 inches in diameter.
3. Season each patty generously with salt and pepper on both sides.
4. Place the patties on the grill or skillet and cook for 4-5 minutes on each side or until desired doneness is reached.
5. While the patties are cooking, prepare the toppings. Rinse the lettuce and tomato, and slice the tomato into thin rounds. Set aside.
6. Once the patties are cooked, remove from the heat and add a slice of cheese on top of each patty.
7. Place the hamburger buns on the grill or skillet and toast for 1-2 minutes or until slightly crispy.
8. Assemble the hamburger by placing a patty with cheese on the bottom half of the bun, top with lettuce and tomato, add ketchup or other condiments as desired, then top with the other half of the bun.
9. Enjoy your homemade hamburger!
Estimated Macros per Serving:
Estimated macronutrients per portion of hamburger:

Protein: 19g
Fat: 22g
Carbs: 20g
Fiber: 2g
Sugar: 4g
Salt: 1g

Please note that these estimates may vary depending on the specific brands and amounts of ingredients used, as well as any optional condiments or toppings added.