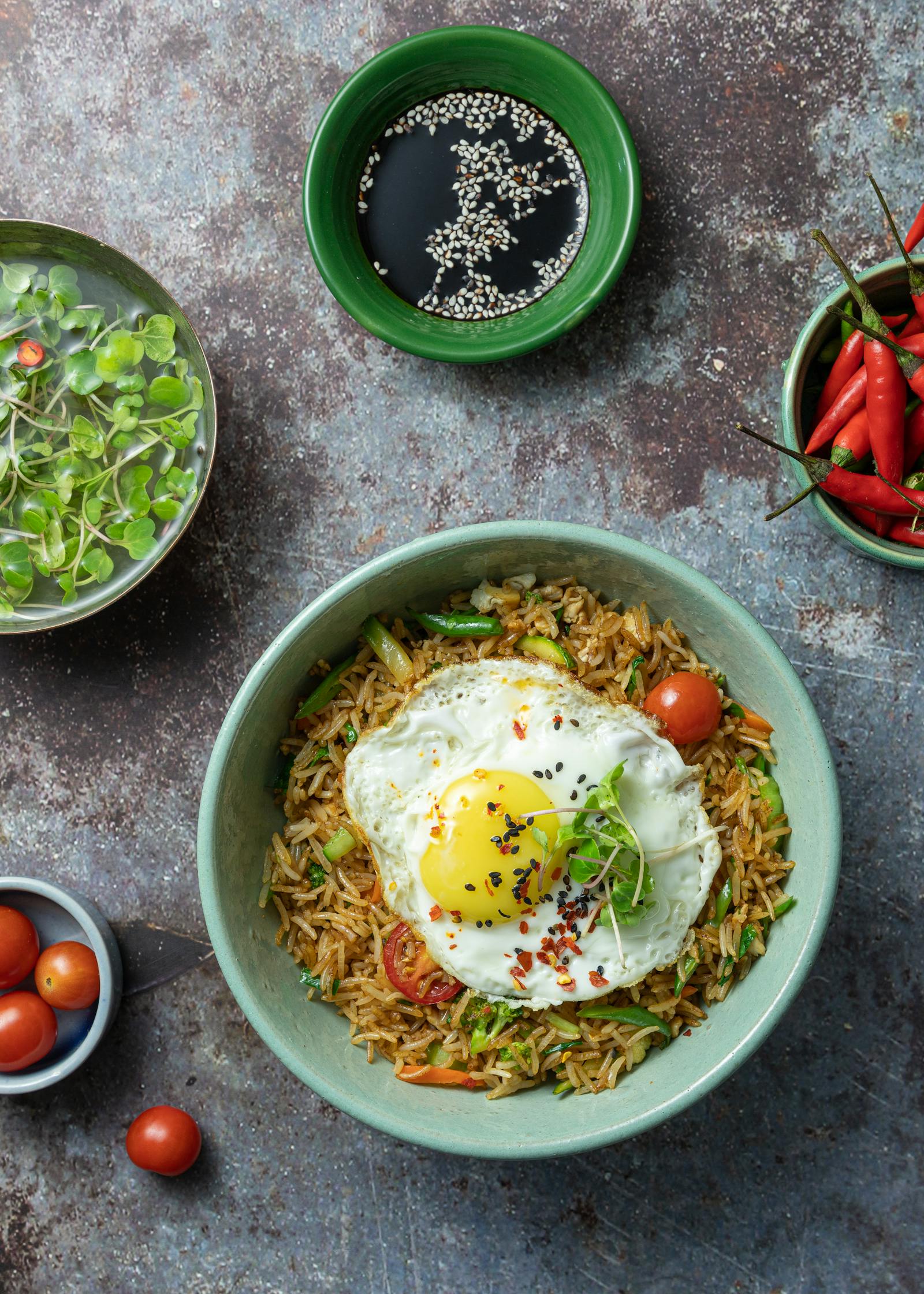 Looking for a quick and easy meal? Try making Fried Rice! Simply-recipes shows you how to make a flavorful dish with everyday ingredients.
Ingredients:

- 1 cup of white rice
- 2 tablespoons of vegetable oil
- 2 cloves of garlic, minced
- 1 small onion, diced
- 1/2 cup of mixed vegetables (frozen or fresh)
- 2 eggs, beaten
- 1 tablespoon of soy sauce
- Salt and pepper to taste

Steps:

1. Rinse the rice in cold water and then cook it according to the package instructions. Once cooked, let it cool for a few minutes.

2. Heat the vegetable oil in a large skillet or wok over medium-high heat. Add in the garlic and onion and sauté until they are softened and fragrant.

3. Add in the mixed vegetables and stir-fry for 2-3 minutes until tender.

4. Push the vegetables to one side of the skillet and on the empty side, pour in the beaten eggs. Scramble the eggs until cooked and then mix them in with the vegetables.

5. Add the cooked rice to the skillet and stir everything together.

6. Pour in the soy sauce and mix well. Add salt and pepper to taste.

7. Keep stir-frying for another couple of minutes until everything is heated through and evenly coated in the sauce.

8. Serve and enjoy your delicious homemade fried rice.
Estimated Macros per Serving:
Based on the ingredients and portions provided, the estimated macronutrients per portion of fried rice are:

- 7g of protein
- 10g of fat
- 41g of carbohydrates
- 2g of fiber
- 3g of sugar
- 685mg of salt