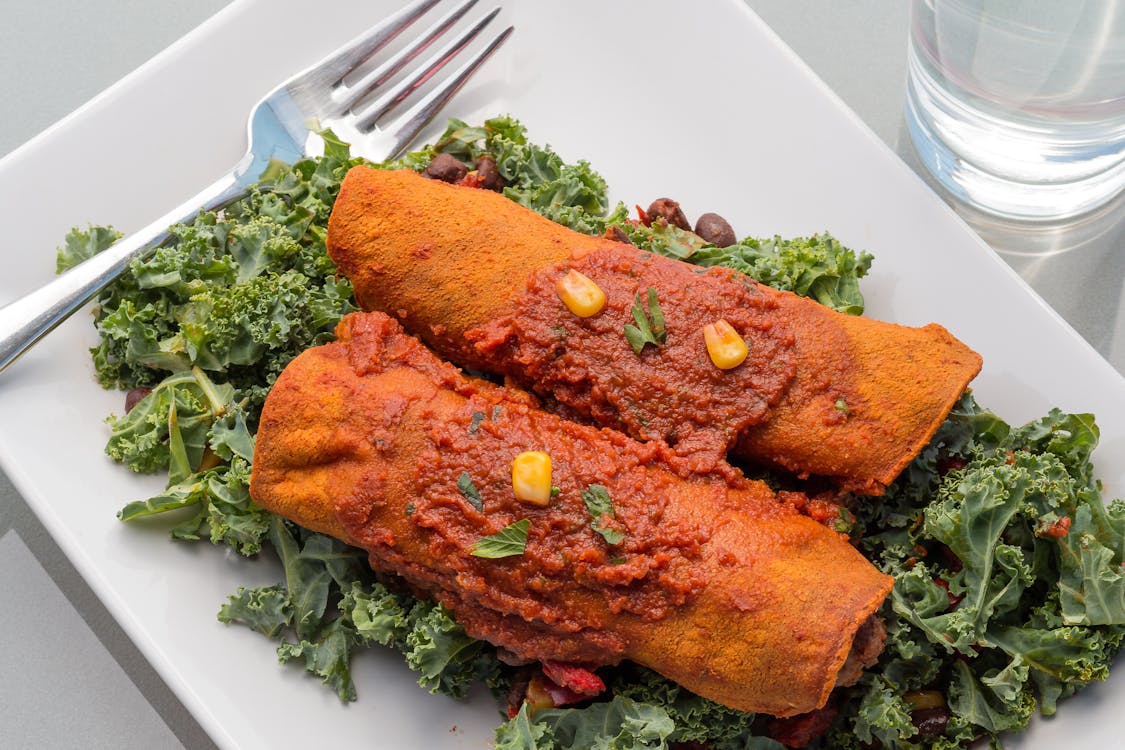 Looking for a tasty and easy-to-follow recipe? Look no further than these delicious enchiladas from Simply Recipes! In just 12 steps, enjoy a flavorful meal perfect for any occasion.
Ingredients:
- 4 corn tortillas
- 1 cup cooked chicken, shredded
- 1 cup shredded cheese
- 1 cup enchilada sauce
- 1/4 cup chopped onion (optional)

Steps:

1. Preheat the oven to 350 degrees Fahrenheit.

2. In a medium-sized skillet over medium-high heat, warm the enchilada sauce until bubbling. Remove from heat.

3. In a separate pan, warm the tortillas until pliable.

4. Dip each tortilla in the enchilada sauce, then lay flat on a plate.

5. Dividing evenly, place the shredded chicken and cheese onto each tortilla.

6. Roll the tortilla up tightly and place seam-side down in a baking dish.

7. Repeat this process with the remaining tortillas.

8. Once all the enchiladas are in the baking dish, pour the remaining enchilada sauce over the top.

9. Sprinkle the chopped onion over the enchiladas if desired.

10. Place the baking dish in the oven and bake for 15-20 minutes or until heated through and cheese is melted.

11. Remove from oven and let cool for a few minutes.

12. Serve and enjoy!
Estimated Macros per Serving:
estimated macronutrients per portion

Protein: 23g
Fat: 19g
Carbs: 32g
Fiber: 6g
Sugar: 5g
Salt: 1.5g

Note: These are rough estimates using average serving sizes and nutritional values of ingredients. The actual macronutrient content may vary based on individual ingredient brands and preparation methods.