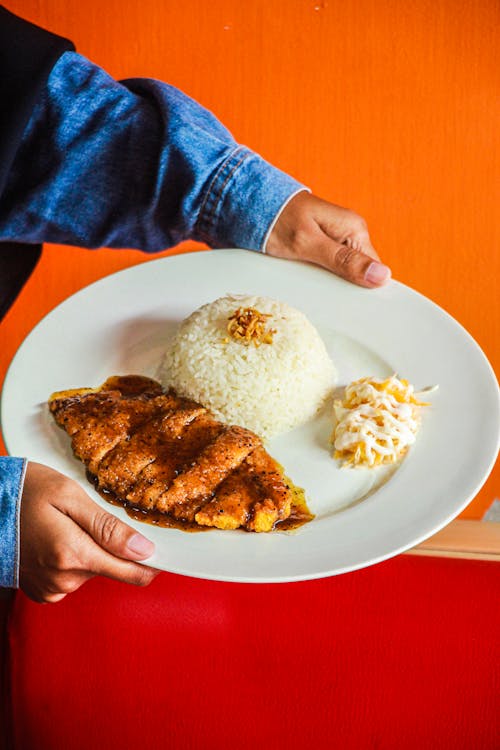 Welcome to simply-recipes! Learn how to make a classic Chicken Fried Steak that is crispy on the outside and tender on the inside, perfect for dinner.
Ingredients:
- 2 (4 oz) boneless beef steaks
- 1/2 cup all-purpose flour
- 1 tsp salt
- 1 tsp black pepper
- 1/2 tsp garlic powder
- 1/4 tsp paprika
- 1 egg
- 1/4 cup milk
- 1/4 cup vegetable oil

Steps:

1. Preheat oven to 200°F. Place a baking sheet inside the oven to warm.

2. In a shallow dish, mix together flour, salt, pepper, garlic powder, and paprika.

3. In another shallow dish, whisk together egg and milk.

4. Dredge the steaks in the flour mixture until coated on both sides.

5. Dip the flour-coated steaks into the egg mixture, then back into the flour mixture.

6. Heat the vegetable oil in a large skillet over medium-high heat.

7. Add the steaks to the skillet and cook for 3-4 minutes on each side or until golden brown.

8. Transfer the cooked steaks to the warm baking sheet in the oven to keep warm.

9. Repeat with the remaining steak.

10. Serve warm with your choice of sides.
Estimated Macros per Serving:
Assuming the recipe makes 2 portions, the estimated macronutrients per portion are:

- Protein: 25g
- Fat: 30g
- Carbs: 23g
- Fiber: 1g
- Sugar: 1g
- Salt: 1.5g

Please note that this is an estimate and may vary depending on the specific ingredients and brands used.