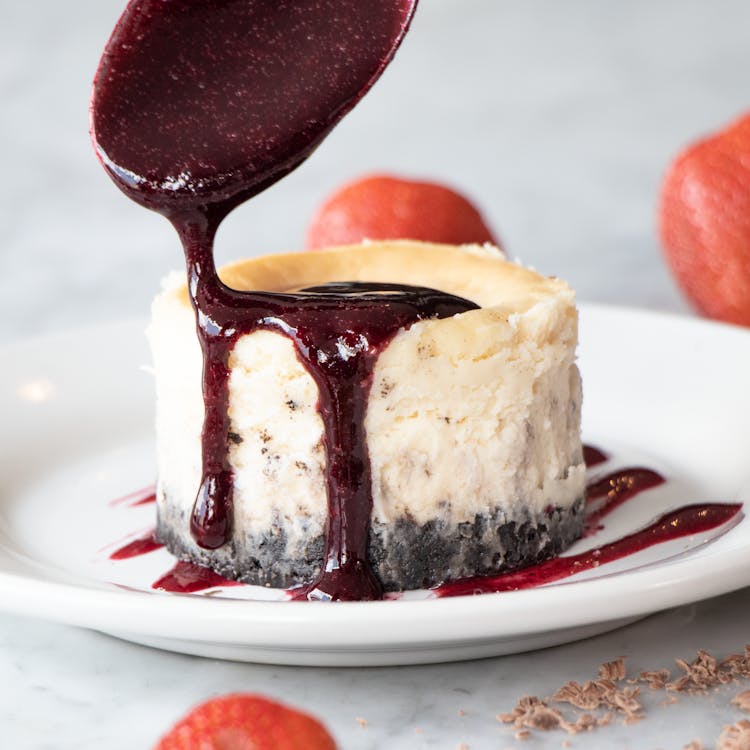 Indulge in our quick and delicious cheesecake recipe that will leave you wanting more! Check out Simply Recipes for more yummy treats!
Ingredients:
- 250g cream cheese
- 1/2 cup sugar
- 2 eggs
- 1 tsp vanilla extract
- 1/2 cup graham cracker crumbs
- 2 tbsp melted butter

Steps:

1. Preheat the oven to 160°C.

2. In a mixing bowl, add 250g of cream cheese and 1/2 cup of sugar. Mix until creamy.

3. Add in 1 tsp of vanilla extract and mix well.

4. Crack 2 eggs, one at a time, and mix until fully incorporated.

5. In another bowl, combine 1/2 cup graham cracker crumbs and 2 tbsp melted butter. Mix until consistently moist.

6. Line 2 small baking dishes with parchment paper or non-stick spray.

7. Pour half of the cheesecake batter equally into both dishes.

8. Sprinkle equal amounts of graham cracker crust onto the top of each cheesecake.

9. Pour the remaining cheesecake batter into both dishes, dividing equally.

10. Spread the batter evenly across the dish, making sure the graham cracker crust is fully covered.

11. Bake in the oven for 15-20 minutes or until the cheesecake is firm to the touch. Do not overbake.

12. Remove from the oven and chill for at least 2 hours before serving.

13. Serve chilled and enjoy!
Estimated Macros per Serving:
Nutritional information for 1 portion (based on the given recipe):

Protein: 12g
Fat: 31g
Carbs: 38g
Fiber: 0.4g
Sugar: 32g
Salt: 0.4g

Please note that these estimates are subject to variation based on the specific ingredients used and the serving sizes. Additionally, this recipe does not include any additional toppings or sauces which may change the overall nutrient composition.