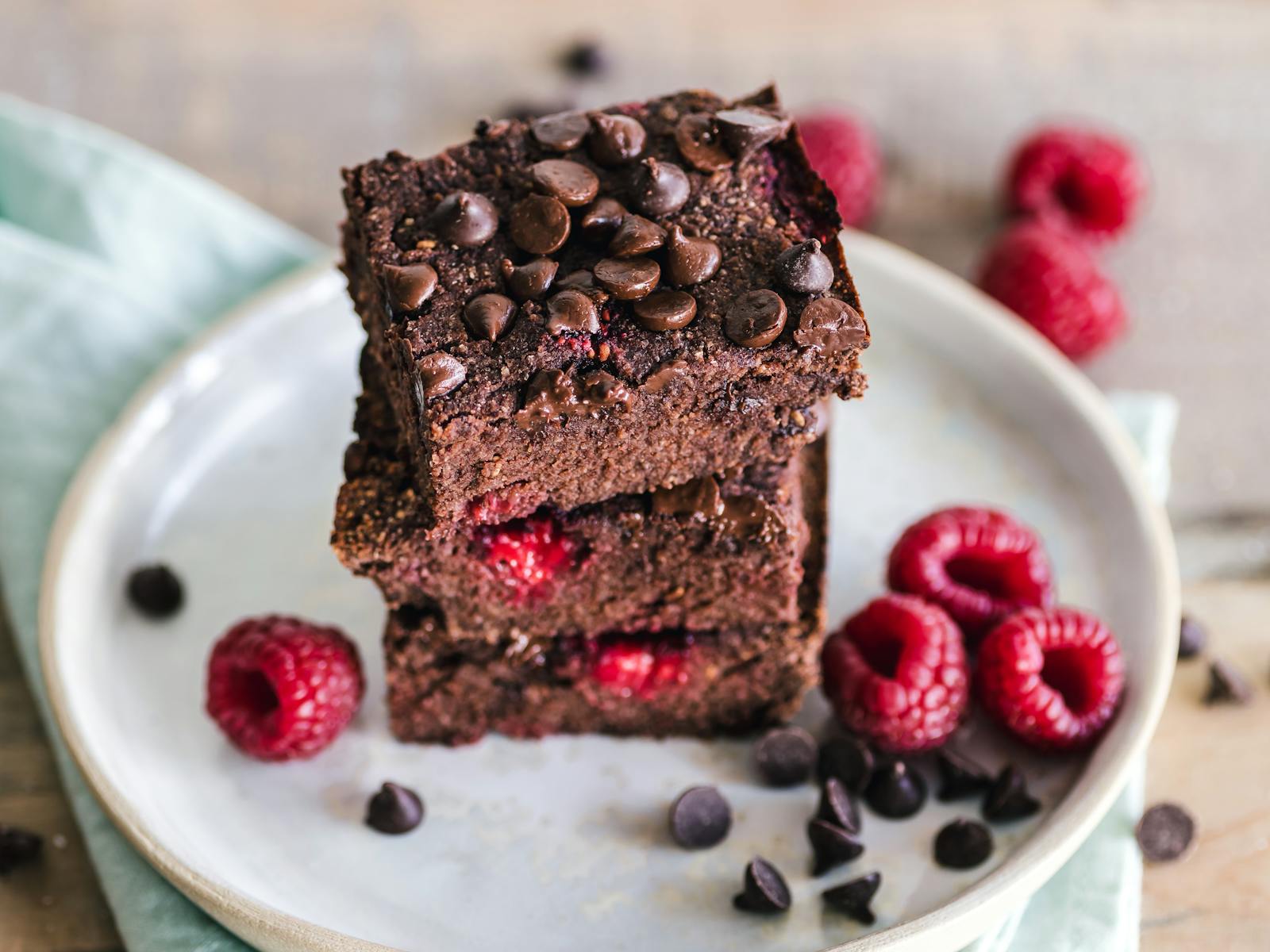 Indulge in delicious chocolatey goodness with this quick and easy brownie recipe from Simply Recipes. Perfect for a sweet treat any time.
Ingredients:
- 1/2 cup unsalted butter
- 1 cup granulated sugar
- 2 large eggs
- 1 teaspoon vanilla extract
- 1/2 cup all-purpose flour
- 1/3 cup cocoa powder
- 1/4 teaspoon salt
- 1/4 teaspoon baking powder

Instructions:

1. Preheat the oven to 350 degrees Fahrenheit.

2. Melt the butter in a medium-sized saucepan. Remove from heat and stir in sugar, eggs, and vanilla extract until thoroughly combined.

3. In a separate bowl, combine the flour, cocoa powder, salt, and baking powder.

4. Gradually stir the dry ingredients into the butter mixture until the batter is smooth.

5. Pour the batter into a greased 8-inch square baking dish.

6. Bake for 20-25 minutes or until a toothpick inserted in the center comes out clean.

7. Allow the brownies to cool in the pan for 10 minutes before slicing and serving.
Estimated Macros per Serving:
Based on the ingredient list and assuming the recipe yields 2 portions, the approximate macronutrient breakdown per portion would be:

9g of protein
22g of fat
56g of carbs
4g of fiber
46g of sugar
0.3g of salt

Note: Please keep in mind that these estimates may vary slightly based on the specific brands and amounts of ingredients used.